Toni Miller

Certified Professional Coach 

Fort Lauderdale, Florida, USA

954-205-4153

Road To Success COACHING

Attitude       Action       Achievement

Coaching for Personal & Professional Development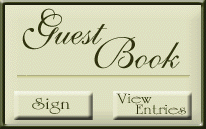 8 Simple Steps to discovering your new mission in life!

by: Toni Miller, CPC

You are invited to visit Amazon.com to read an introduction to this straight-forward and personally creative workbook. It may be just what you need to discover and jump start your mission in life.
Time to Reinvent Yourself? 

Download 

Coach Toni's 

Reinvent You  E-Book 

New Year - New Life

January 1, 2013

Life Coach Toni Miller is featured on ABC TV Channel 10

WOULD YOU CONSIDER A CAREER CHANGE?


GOAL: 

TO HELP FUTURE PACED PEOPLE 

GO FROM GOOD TO GREAT!

CAREER GROWTH & FORWARD TRANSITION

PROCESS:

Identify where you want to be and why.

Remove barriers and stories blocking you.

Set a path that is exciting, challenging and attainable.

Track and measure your results.

OUR GOAL IS TO GET YOU 

WHERE YOU WANT TO BE