Toni Miller

Certified Professional Coach 

Fort Lauderdale, Florida, USA

954-205-4153

REINVENT YOU

Road To Success COACH

Attitude       Action       Achievement

Coaching for Personal & Professional Development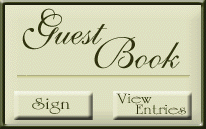 Is your current life working for you?

Is there something you have wanted to do for a long time yet you remain stuck in your comfortable routine? Get out of the quicksand! Live life now!

I will show you how you can launch your dream, stay safe and get what you want.

Let me take you from Good to Great!

Imagine reinventing your life. Imagine feeling purposeful and grateful everyday. Shift from Working to make a living to Living to make a difference.

Reinvent YOU Coach Toni will help you realize your great and natural talents.  Together we will recognize your passions and create a plan to reinvent you, your business and your life. You only have one life. What are you waiting for?

Shift gears. Change careers!

Transition to a more rewarding position at work!

At last, Be an Entrepreneur and do what you love to do!

Move into retirement with an inspiring plan!

Create a life for yourself that is purposeful and rewarding!

The 1st in my series of Reinvent You e-books is now available on Kindle. 
Reinvent You

Finding Your Calling

8 Simple Steps to discovering your new mission in life!

by: Toni Miller, CPC

I invite you to visit Amazon.com to read an introduction to this straight-forward and personally creative workbook. It may be just what you need to discover and jump start your mission in life.
I am pleased to announce the launch of my E-Book 

New Year - New Life

January 1, 2013

Life Coach Toni Miller is featured on ABC TV Channel 10

WOULD YOU CONSIDER A CAREER CHANGE?